CONTORTED NEWS!!

CONTORTED IS RECORDING!!!
FOR WORLDWIDE RELEASE AND DISTRIBUTION!!!
APPROX.RELEASE DATE: 2004!!!
BLISTERING,MIND-CRUSHING METAL
PLAYED TO THE EXTREME!!!
THIS WILL BE ONE OF THE HEAVIEST CD'S EVER RELEASED!!!
TRUE METAL ,INTENSE,AGGRESIVE AND EXTREME!!!
THE WAY IT WAS MEANT TO BE!!
BE ON THE LOOKOUT FOR CONTORTED'S DEBUT RELEASE!!!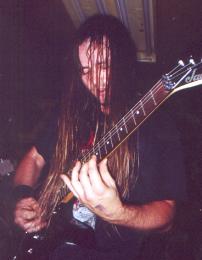 UPCOMING CONTORTED SHOWS!!!

TO BE ANNOUNCED!!!